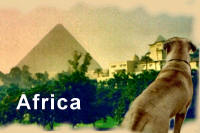 Algeria
Angola
Benin
Botwana
Burkina Faso
Burundi
Cameroon
Cape Verde
Central Africa Republic
Chad
Comoros
Congo
Cote D'ivoire
Djibouti
Egypt
Equatorial Guinea
Eritrea
Ethiopia
Gabon
Ghana
Guinea
Guinea-Bissau
Gambia
Kenya
Liberia
Lesotho
Libya
Madagascar
Malawi
Mali
Mauritani
Mauritius
Mayotte
Morocco
Mozambique
Namibia
Niger
Nigeria
Reunion
Rwanda
Sao Tome & Principe
Senegal
Seychelles
Sierra Leone
Somalia
South Africa
Sudan
Swaziland
Tanzania
The Gambia
Togo
Tunisia
Uganda
Western Sahara
Zaire
Zambia
Zimbabwe


South Africa

CHIZELHURST & GHILLIE BULLMASTIFFS


Website: WWW.SA-BREEDERS.CO.ZA/CHIZELHURST
MPUMALANGA SOUTH AFRICA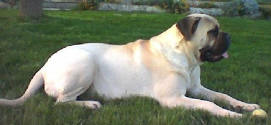 We incorporate the following into our breeding program:
Hip Certification, Elbow Certification, Eyes Certification, Temperament Testing,
Health Contract, Stud Service
SHOWN SELECTIVELY PROVEN COMPLETELY. WE BREED FOR QUALITY AND TEMPERAMENT NOT QUANTITY. ALL BULLMASTIFFS IN OUR KENNEL ARE X-RAYED FOR ELBOW AND HIP
DYSPLASIA. PUPPY OWNERS VERY CAREFULLY SCREENED.
For more information, please contact us at:
NICKI ROBERTSON or SANDI BUSS
082-9239702 or 082-8549539
sandib@vhbrummer.co.za or chizelhurst@xsinet.co.za

---
If you are a Bullmastiff Breeder in this region, click here to advertise your kennel now.